Appearing of Yuchai's Intellectual Manufacturing at 18th CAEXPO, with A Year-on-year Growth of ASEAN Export Sales More than 70%
The 18th China-ASEAN Exposition,themed"Sharing New Opportunities for the Land-Sea New Corridor and Co-building China-ASEAN Community of Shared Future",was held in Nanning from September 10 to 13.Yuchai brings many intellectual manufacturing products to the annual ASEAN event.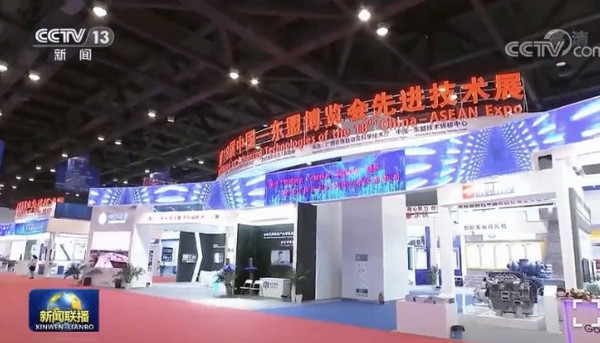 Screen from CCTV News
In the Advanced Technology Exhibition in the National Exhibition,Yuchai exhibited YCK08,the first diesel engine in China obtaining the certification report of the CHINA VI Phase B emission standard;YC16VTD,the first 1500kW non-road CHINA IV engine in China;YC FCS that reached the world's advanced technology level,as well as ECVT,the world's first multi-purpose hybrid power system with power dividing for commercial vehicles,which attracted the attention of many guests.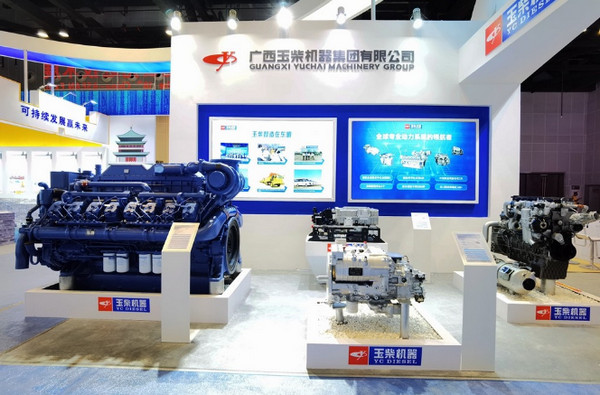 Indoor exhibition hall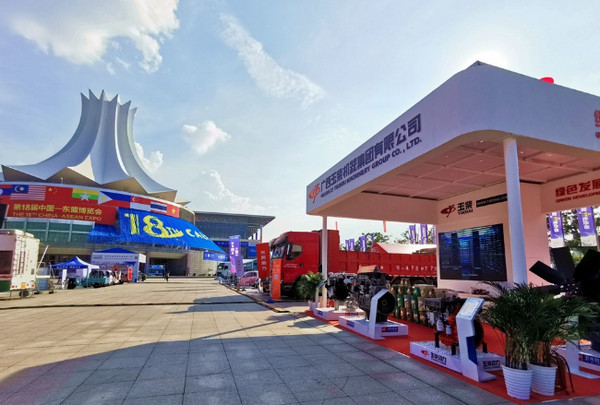 Outdoor exhibition hall
In the construction machinery and transportation exhibition area,Yuchai made a stunning appearance with its full industrial lineup of various engines,construction machinery,vehicles with the clean-energy engine,special vehicles,core parts,showing the hardcore strength of Yuchai's intellectual manufacturing.
Yuchai has been exporting its products to ASEAN since the 1960s,and has made even more rapid development in recent years.From January to August this year,Yuchai exported nearly 16,000 units of engine products to the ASEAN market,with a year-on-year growth of more than 70%.Up to now,Yuchai has cumulatively exported 260,000 units in the ASEAN country market,accounting for half of Yuchai's cumulative overseas sales.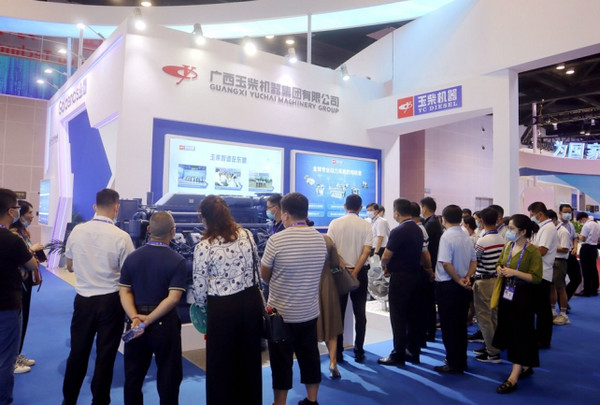 Yuchai exhibition hall attracts many people
On September 12,Jian Xingchao,member of the Party Group and Deputy Director of Guangxi Department of Science and Technology,visited the stand to learn about Yuchai's exhibits.
Nowadays,YC DIESEL has been everywhere in Vietnam,Indonesia,Singapore,and other ASEAN countries in infrastructure construction,mineral extraction,transportation,agricultural production,and fishing.Yuchai's brand influence is heating up,and the ASEAN Friendship Circle is continuously expanding.
In the future,Yuchai will accelerate its integration into the"Belt and Road"pattern by taking advantage of the strong growth of open cooperation between China and ASEAN countries and the geographical advantages of Guangxi,so that more Chinese high-quality intellectual manufacturing will benefit global users,and help Yuchai achieve the goal of world class enterprise by expanding export scale.